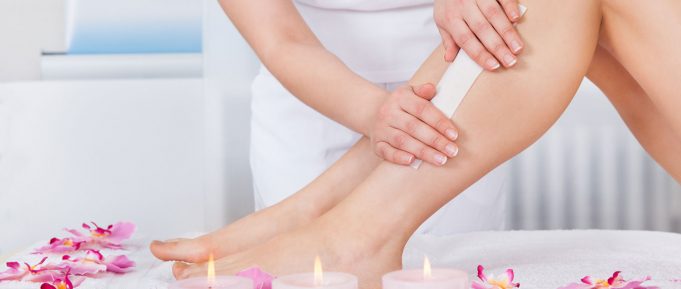 Waxing Treatments
Waxing is a fast solution, removing unwanted hair from all areas of the body or face.
Waxing
Spirit offers a full range of waxing services for men and women. Ranging from our very popular eyebrow shaping to Brazilian bikini lines, legs and underarms. We also provide back and chest waxing for men.
Hair re-growth after waxing is dependant on how long the hair was at the time of waxing and hormonal balance.
Re-growth will be quicker in areas where some hairs have not fully re-grown prior to waxing.
What is hot wax and its benefits?
Hot wax is melted at a higher temperature and to a thicker consistency; it takes a stronger grip of the hair, perfect for those shorter, more stubborn hairs. The wax remains on the skin until it hardens and is then pulled with the therapists finger in a quick motion.
Advantages:
The heat from the wax opens the pores making it less painful
It can take hold of the shorter hairs that sometimes strip wax cannot
It is ideal for the more sensitive skins
Perfect for the more intimate areas
It can have a cleaner feel as it does not leave behind the same residue that strip wax leaves
Hot Waxing – Prices
Underarm – £15
Standard Bikini – £18.50
Brazilian – £30
Hollywood (all off) – £40
Lip/Chin – £9.50
Lip & Chin – £15
Strip Wax Body – Prices
Half Leg inc Toes & Knees – £22.50
Three Quarter Leg – £25
Full Leg – £30
Standard Bikini – £13.50
Brazilian Bikini (Leaves a vertical strip two finger widths) – £25
Half Leg & Bikini – £25
Full Leg & Bikini – £35
Underarm – £10
Forearm – £15
Full Arm – £25
Wax Pack – Half Leg, Underarm & Bikini – £35
Strip Wax Face – Prices
Lip – £7.50
Chin – £7.50
Lip & chin – £12.50
Eyebrow Shape – £11
Note: please see above prices for our hot wax treatments.
NB:  Men must be sponsored by an existing female client of the salon.